---
Win a *fully funded learn to drive programme for 2017, complete with theory and practical test fees included, a pass plus course, skid pan training, karting sessions, a post test supercar experience and many other extras.
You have the opportunity to Learn to Drive for FREE in a Brand New Mini Cooper fitted with all the latest technology along with an industry leading Approved Driving Instructor.
This "Scholarship" is open to anyone over the age of 16 and will aim to find the next WrightStart driving champion. There is no upper age limit but applicants CANNOT have a full driving licence although previous experience is allowed.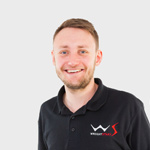 Lewis Wright of WrightStart, said: "I'm very proud to launch our 2017 scholarship competition, it is the first of its kind and we hope to promote driver safety whilst giving one lucky person the chance to learn to drive for free. The WrightStart Scholarship is a perfect stepping stone to fast track and enhance driving skills and obtain your driving licence in a safe environment."
All entrants will receive welcome packs, certificates, goody bags, a WrightStart branded t-shirt and online access to theory training for each of the rounds.
The final 3 winners will also receive the following:
1st place will receive a *fully funded learn to drive programme.

2nd place will be given the opportunity to hone their driving skills with further off-road driver training.

3rd place will be given the opportunity to race in a Karting day with the other top two competitors and WrightStart instructors.
The competition will consist of 2 rounds:
Round 1 is a one day session that will include 2 basic in car practical driver training sessions along with other challenges such as theory tests. It will take place on Saturday 8th or Sunday 9th April 2017.
Round 2 will be a planned basic off-road practical driving test based on round 1 accompanied with various show me/tell me questions. It will take place on Saturday 13th or Sunday 14th May.
The price to enter this competition is £99 and if selected for round 2, there will be no additional costs. For more information and to pay please call 07976 790749. Please note bookings cannot be amended or refunded.
Please note entrants must live in Derby (within a 16 mile radius of DE21). Places are limited, spaces available on a first come first served basis and the first round will take place in April 2017 in Derby.
*Funded training up to 40 hours and includes 1 free theory and practical test.